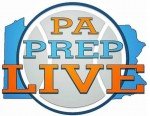 By Matthew DeGeorge
 John Wilson's summer homework for his junior year was a little different. After his family moved from the Northern Highlands Regional School District in Allendale, N.J., Wilson had plenty to catch up on at his new school, Strath Haven. And among the football-specific curriculum was a crash course in Panthers history in the weight room to get incorporated with his new mates.
"I learned it real quick," Wilson said. "They've got the website and everything. I learned about the '90s and the heyday, the state championships. It's pretty cool."
While the Panthers may not be an immediate threat to add to that haul of banners, Wilson has fit in with the blue-collar ethos upon which Kevin Clancy built that success. The three turnovers Wilson collected Friday in a 54-26 win over Marple Newtown have the Panthers headed in the right direction.
The win arrests a four-game slide for the Panthers (4-5, 4-4 Central) and offers a chance to finish at .500 with Harriton looming next week. It solidifies their position in the District 1 Class 5A field, where they were ranked 15th for the 16-team field. They can perhaps rise as high as the 11th seed they garnered last year.
Webmaster's note: Don't forget that if you missed the game, or just want to relive the moment, the audio broadcast of the entire game can be found on the player at the top of this article and all previous games on our Broadcast Archive page.
(click on this link for the full story)
Podcast: Play in new window | Download
Subscribe: Apple Podcasts | RSS