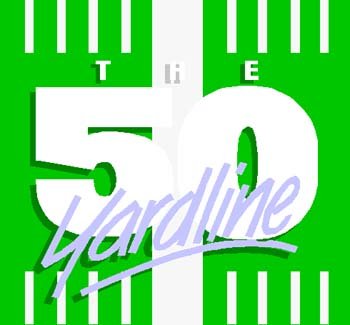 By Havenstatguys
It was one great half of football last week as the Panthers found themselves trailing a 7-1 Upper Darby team at the half by only seven points.  Haven ran the ball effectively, played strong defense and repeatedly found the corners for rushing gains.  If not for a punt directly to #17 Isaiah Bruce that he rocketed the return for a touchdown the Panthers would have gone into the half even.  Except that by the end of the first half we had lost our quarterback, Evan Atsaves, and our leading tackling linebacker and offensive guard, Shane Mulhern.  That left us with little hope of the pulling off the upset of the season.  If it wasn't for bad luck our team would have no luck at all!
The Radnor Red Raiders visit the Panthers this week at 4-4.  They have beat (by slim margins) both Springfield and Penncrest. Junior #11 Pat McDermott leads the Raiders at quarterback.  #3 Jack Wilson and #21 Jack Horvath are there go-to guys at running back while #8 Josh Simpson is their guy for the long ball.  The Raiders keep coming after you no matter what the score.
Haven will be struggling to replace injured players at key positions.  Of course, they've been doing that all year long and were finally starting to gel and see good results in their games against Ridley and Upper Darby.  We're not sure who will be quarterbacking the team this week but one thing is for sure.  We have to maintain some sort of passing threat or Radnor will simply load up the box and seal in our running backs.  No doubt both teams will be ready to play tough and seal a win.
Kick-off is at 7:30 PM at George L. King Field.  If you can't make the game you can always listen to our broadcast right here at havenfootball.net.  Our broadcast will begin at 7:15. If you are coming to the game don't forget to bring your portable FM radio and tune it to 87.9 to hear our full play-by-play broadcast right in the stadium.  The game will be available on our archives as soon as the game concludes.  You can also check in on Twitter for score updates.