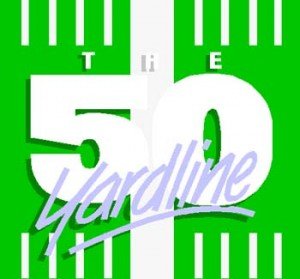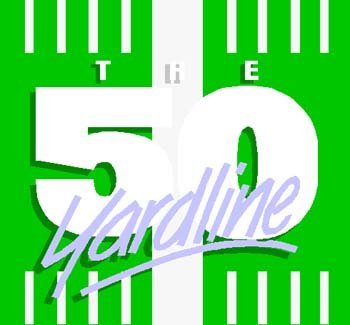 By Havenstatguys
Haven faced there first evenly matched game last Friday and they passed with flying colors.  The 20-14 final score made it look a bit closer than it really was but it was definitely the closest game of the season for the Panthers to date. The Red Raiders had a very powerful and very quick defense and simply would not allow Haven a breakaway play.   A big key to the game was Haven's dominance of time of possession at 32:29 minutes as opposed to Radnor's 15:31.  It was a great example of the Panthers executing a game plan and sticking with it.  When you consider they had similar rushing averages (4.1 for Haven and 4.8 for Radnor) but Haven ran 69 plays to Radnor's 43 and Haven had 254 yards rushing to Radnor's 82.  Radnor did make up for the total yards in the air and virtually matched Haven for total yards but it was ball control that finally doomed the Red Raiders and gave Haven the victory.
Haven travels for a second week in a row over to Haverford High School to take on the 2-2 Fords.  Don't let their record fool you!  Haverford has only played two Central League teams so far and they crushed Penncrest, 42-0 and had a very close loss against Garnet Valley , 28-35.   They lost to Archbishop Carroll, 7-14 and last week dominated Interboro 48-7. 
Last year Trey Blair #10 ran all over the Panthers for 123 yards averaging almost 18 per carry.  That was as a running back.  This year Blair is at QB (as well as a defensive back) who possesses lightening speed and a cannon for an arm. Blair will look to connect with Shane Mosley #3.  Sean Reynolds # 11 leads the defense as outside linebacker and he was all over the field against Haven last year. Blair and Mosley also play key positions in the defensive secondary.  The one soft spot…………maybe, is the four starting front offensive lineman.  On the other hand Haverford finished second in the Central League last year and were hoping to take it this year. Those hopes have been dampened a bit by the early loss to Garnet Valley.  A loss to Haven would kill any hopes of a Central League title for the Fords.  No doubt they are coming out to dominate and win.
Last week Haven showed they can play defense with the best of them and stick to their offensive plan to control the ball and pound it down the field at 3, 4 and 5 yard increments. This year's backfield squad is much, much  faster and the O line is playing strong and controlling the line of scrimmage.  Haven is in a plus 4 for turnovers and the defense has been playing very well.  Last week Haven led the entire game and while they didn't dominate, as in past games, they did control the game.
The Panthers will need to play their best game of the year to win this one.  Haverford has solid players with solid experience and they need this win to have a chance at a tie for a Central League Championship.  Haven will need continued ball control, hard nose running and they must bring their best defense to this one!
Kick-off is this Friday at 7:00 PM.  If you can't make the game you can always listen to our broadcast right here at Havenfootball.net.  Our broadcast will begin at 6:45. The game will be available on our archives within a few hours after the game concludes.  You can also check in on Twitter for score updates.