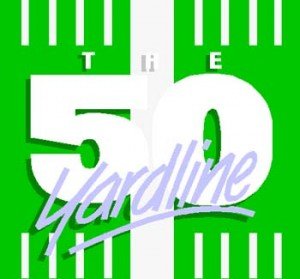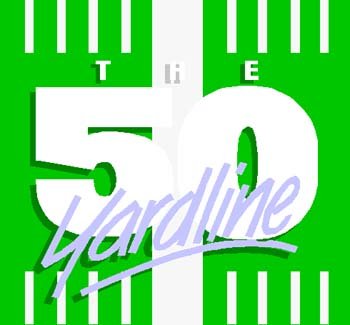 Last week's game against Lower Merion was exactly the type of game you want to play before you have to start facing the cream of the Central League crop.  The Aces have some excellent skill players and if you took a look at our Play-of-the-Game video feature you would see the Lower Merion made some great passes and some even better catches.  But they couldn't put it all together and stay consistent as the Haven defense kept shutting them down with three interceptions, two pass break-ups and five QB hurries.  On top of that the running and passing game seemed to be operating well and, of course Zach Hussein had a 200+ yard day (including two touchdowns) while quarterback Jake Fisher was good for four completions and two passing touchdowns and one rushing TD.
The Springfield Cougars had a great year last year finishing out in a tough loss for the District One 5A title against Academy Park.  Springfield's success was a bit of a surprise last year but they carry over the core of their line and ALL of their defensive line returns. Last year's JV was strong so logic would dictate that the Cougars are a favorite in the league and District One 5A.  They've won their first three games decisively against Glen Mills (28-8), Conestoga (35-7), and Upper Darby (20-8) which, if nothing else, shows the strong defensive nature of the team.
Last week the Cougars had trouble getting their ground game started so their QB  #12 Jack Psenicska went 13 for 19 for 222 yards.  Kyle Long #31 had six catches for 137 yards and two touchdowns. Defensively #9 Kevin Deal registered seven tackles and two sacks in the victory. Springfield can hurt you from anywhere and their defense is as tough as they come.
Coach Clancy and the Panthers can't be predictable.  The Cougars will assume the usual Wing-T running game and we suspect the Springfield defense is simply too tough under any circumstances but they become overpowering if they can simply put 10 men in the box.  Haven has to find a way to keep the Cougar defense guessing and spread-out in order to cover short passes all over the field.  If the Panthers can create an effective air game the Cougars will have to honor the threat and move out of the box giving our running backs a bit of room to gain yards.  The other requirement is ball control.  The best defense against the Springfield offensive attack is to not to give them the ball.  Long 12-15 play drives eating up clock and hopefully putting points on the board will go a long way to stymy the Cougars.
Kick-off is at 7:00 PM at the Springfield High School (directions and a map are on our Schedule page) .  If you can't make the game you can always listen to our broadcast right here at Havenfootball.net.  Our broadcast will begin at 6:45. The game will be available on our archives within a few hours after the game concludes.  You can also check in on Twitter for score updates.