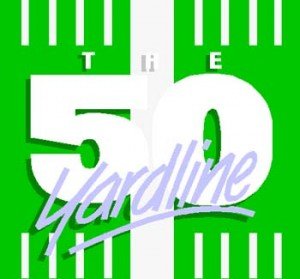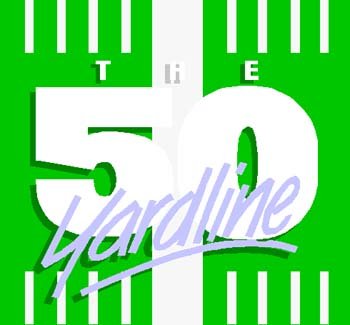 By Havenfootball.net Staff
Panther fans didn't like the ending but you have to give credit to Haven for never giving up and to Coach Clancy who was pretty inventive in his play calling.  Scoring 28 points is usually enough to win football games but the powerful running game of the Royals in general and #5 Kareen McAdams in particular was just more than the Panther defense could stop.  With a 21-14 halftime score the Panthers were very much in this one but Upper Darby played it smart, keeping it on the ground and simply dating the Panthers to stop it.  They couldn't and the Royals were the victors.  Well played regardless of the outcome and very exciting.  Kudos to #34 Zack Hussein who had the second game of his career breaking 200 yards in rushing (239 to be exact) on 28 rushes for a powerful 8.5 yards per carry.
This week the Panthers return to face off against a very good (4-1) Radnor Red Raider team.  On paper the Red Raiders look to be the favored team.  Radnor suffered a surprising loss to Haverford last week.  Not surprising that they lost but rather by the margin of loss, 40-16.  The Red Raiders had close games again Upper Merion and Marple Newtown but simply clobbered Harriton and Ridley before being overwhelmed by Haverford.
Radnor feature 3 year starter, senior Sean Mullarkey, who has given fits to Haven both on the ground and in the air (he leads Delco teams on QB ratings and has a 64% pass completion rate) even though the Panthers have won the last two contests (2016 went into double overtime).  To make things more interesting Radnor's #6 Matt Cohen has been sensational this year gaining almost 300 yards in their win against Ridley and trading #1 rusher in Delco with our own Zach Hussein.  Radnor put a lot of points on the board and is second for total points (388) behind Garnet Valley.   Radnor can break you with their running AND passing game so Haven will have their hands full trying to contain the Red Raiders.
Last week offense kept pounding away and gaining yards and putting points on the board.  There were a few passes that would have resulted in points and/or big gains but our receivers just couldn't get to them or find the handles to make the catch. Quarterback #7 Jake Fisher has been throwing well and leading his receivers nicely so hopefully this week there has been lots of practice for our receivers in getting under these passes and completing the catch.  Meantime the running game has been doing well which is certainly a credit to our three headed rushers but a BIG credit goes to the 'O-line' which has kept after their blocks and opened up running lanes.  Not an easy task when teams want to play "the box" and overload the offensive line with 8 or 9 defensive linemen.
We see the Panthers getting better and stronger.  They have some tough games ahead of them and this Friday night will be one of them.  Clancy is definitely pulling out the stops on play calling (we'd still like to see a screen pass) and is mixing things up enough to give our running game some openings.  If they can figure out how to complete some of these passes and continue the power running and great blocking we see more points in their future.  Of course being able to stop a strong running attack has to be a priority for the Panther defense.  We'll look for some adjustments in defensive formations and some possible linebacker stunting in hopes of putting a damper in what is sure to be a strong Radnor ground game.
Kick-off is at 7:00 PM at George L. King Field. If you can't make the game you can always listen to our broadcast right here at Havenfootball.net.  Our broadcast will begin at 6:45. The game will be available on our archives within a few hours after the game concludes.  You can also check in on Twitter for score updates.