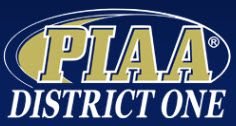 By Brian Carroll, Broadcaster
As we approach the end of the regular season, Strath Haven and other high school football fans will be wondering what the playoff schedule may look like.  With three games still to be played, lots can change in terms of how teams are playing at a given moment.  Injuries, talent of upcoming opponents, weather, and many other factors could impact the next three weeks.  That being said, we're taking our best guess as to where teams could land as the 5A District 1 playoffs begin on 11/5/21.  
Please note that this is simply a prediction, and it could change drastically over the next few weeks.  It is not meant to disparage or downplay any of the efforts of any teams in the weeks ahead– it's simply our quick estimation, based on the PIAA's Power Ranking System, of where teams may (or may not) be playing that first week in November.  Ultimately, this is just for fun.  We're not worried about being "right" or "wrong" in the predictions, as the teams will play it out on the field.  "That's why they play the games…"  🙂
All games over the next three weeks are important in these standings, but a few games for this week that will likely have significant impact on the rankings include:  Chester vs. Coatesville; Springfield vs. Marple Newtown; Phoenixville vs. Upper Merion, and Upper Dublin vs. Souderton.  
We'll see how it goes this weekend, and check back again with an updated version next week!  Good luck to all players and coaches involved, and enjoy the next few weeks of football!