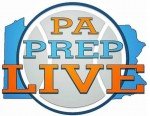 By PAPrepLive
Dan Connor admitted it wasn't an easy decision.
After two years, the two-time Daily Times Football Player of the Year from Strath Haven is moving on from his head coaching position at Archbishop Carroll. Connor resigned this week to become the defensive coordinator at Widener University.
"This past year I started to get the itch a little bit, to really get back into the college game and pursue that career and see where it takes me," Connor told the Daily Times Thursday. "I had a great experience at Carroll. I really, really enjoyed my time. But in the back of my mind, it was always there, making the jump back to college especially to be a coordinator at a school like Widener. It was too good of an opportunity to turn down."
Widener coach Mike Kelly reached out to Connor in December to notify him that the defensive coordinator position was available.
"Coach Kelly, I've known him since my time at coaching at West Chester (University) and I've had a good relationship with him," Connor said. "Over winter break, he gave me a call and said the position just opened up and asked me if I was interested. It was somewhat out of the blue. It was nothing that I was aggressively attacking, it more or less just fell on my lap."