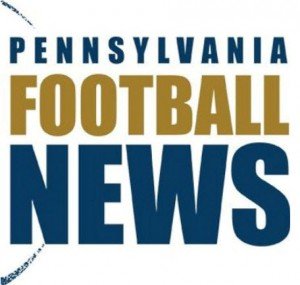 By Joe Stokes
There is just two weeks remaining before the Pennsylvania State Championship games are played in Hershey. There are just eight remaining teams in the hunt for a state title at all four levels.
Last week was packed with Turkey Bowl and playoff action and as this Friday approaches those still in contention will face an increasing level of talent each week. Blurry eyed fans will turn out in great numbers across the state and those in attendance will be treated to top level of competition this state has to offer.
The third week of post season play found third seed Upper Dublin and ninth seed North Penn advancing to the District One AAAA title game this Saturday. Academy Park was crowned AAA District One Champion and will face District Twelve title holder Imhotep Charter School.
This will mark the tenth season this writer has attempted to forecast the five toughest games each week. The last nine years the prognostication record stands at 460-193 while going 43-17 this season.