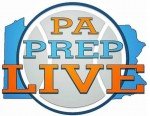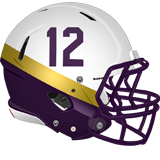 By Matt Smith
Upper Darby High School is moving on from longtime head football coach Rich Gentile following the 2019 season.
In an email sent Thursday night to parents and guardians, Upper Darby athletic director Frank Nunan explained the decision to part ways with Gentile, who has been coach of the Royals since 1994.
"After careful evaluation, it has been determined that the administration and Coach Rich Gentile do not share the same the same vision of the future of the football program," Nunan wrote. "As a result, Coach Gentile will be leaving the head coaching role after the 2019 season."
In a voicemail message to the Daily Times, Nunan declined to give further comment beyond what was stated in the email.
"All of the information that we're releasing was in the statement," he said.
Gentile told the Daily Times that he was not voluntarily resigning or retiring from his coaching job. Gentile will remain in his teaching position beyond 2019.
"The school district is going in a different direction," Gentile said. "That's all."