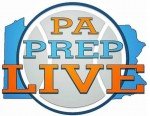 By Matt Smith
Steve Lennox, a member of the Delaware County Athletes Hall of Fame who coached his football teams to more than 300 victories, has retired after 27 years as Interboro's head coach. 
Lennox made the announcement at the Bucs' season-ending awards and dinner banquet Monday night.
One of the most respected sports figures in Delaware County, Lennox compiled a 313-115-2 record in 38 years as a high school football head coach. He registered 229 wins at Interboro, making him the fourth-winningest football coaches in county history, behind Kevin Clancy of Strath Haven, Ridley's Joe McNicholas and Garnet Valley's Mike Ricci.
"It's tough to walk away," Lennox said Tuesday night. "If I didn't enjoy what I was doing, I wouldn't have been doing it for as long as I have. I always said I have the best job in Delaware County. Our kids … they're not big, they're not fast, but they work hard and they're tough, physical kids, and I loved coaching them.
"My job was made easier because of the support of the parents and the community. And all of my coaches, they do such a great job and they always go above and beyond."