By Havenstatguys
Last year, due to fans not being allowed at George L. King Field, the school began to video their sports games, including football, on the school's You Tube channel.  Havenfootball.net also continued to broadcast an audio broadcast at the same time.  
SHHS will be video broadcasting the game on their You Tube channel.  However, the school broadcasts the video with only whatever game sounds the camera microphone can hear (the band and crowd) or no sound at all.
We know many fans want to listen to Brian Carroll call the game while they watch the game.
Both our audio and the schools video is streamed to the Internet.  This causes a delay in the signal and can be as much as 10-30 seconds of a delay.  Due to the much larger band-width of a video signal the video portion is usually delayed more than the audio signal but it really doesn't make any difference.
Watching AND listening is pretty simple to do on home computers and laptops.  Go to the Strath Haven Athletics You Tube site and open the game. Mute the sound on the You Tube channel broadcast.  Go to our audio broadcast by clicking on the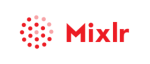 Mixlr logo.  To sync up the signal simply pause either the video or the audio. Try to sync it based on the snap of the ball or a completed pass.  That's all there is to it! You can try it on your smart phone as well but most phones will only allow one active source so using a computer is your best bet. If can do this with your smart phone please drop us a note and let us know.
In case your wondering why we just don't attach our audio to the school's video?  School policy prohibits the playing of commercials on their video channel.  Havenfootball.net is not funded by the school and needs to sell commercial time to provide operating funds so we must play commercials.