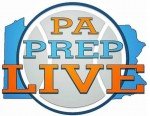 By Todd Orodenker
Football can be a simple game. Run forward, gain some yards, move the chains. Rinse, wash, repeat, touchdown.Kareem McAdams followed that idea Friday.
Upper Darby's emerging tailback rushed for 206 yards and four touchdowns as the Royals earned a decisive 41-28 victory over Strath Haven to move to 4-1 overall and 3-1 in the Central League. They never trailed. They did just enough defensively against Kevin Clancy's tricky Wing-T.
McAdams made it happen offensively. His plan harkened back to the bygone days of the sport — three yards and a cloud of dust. Well, slightly more than three.
"Coach told me — three-point-five yards, every time," McAdams explained. "That's what he told me, that's what I kept in the back of my head every time I ran the ball — three-point-five yards."
The junior bruiser gained at least those three-and-a-half yards on all but three of his 27 carries. Only two — including a first-quarter 44-yard touchdown run — went for double digits. It mostly six, seven, eight yard runs. Over and over again. McAdams carried the ball on 17 of Upper Darby's first 18 plays of the second half.
Webmaster's note: Don't forget that if you missed the game, or just want to relive the moment, the audio broadcast of the entire game can be found on the player at the top of this article and all previous games on our Broadcast Archive page.
(click on this link for the full story)
Podcast: Play in new window | Download
Subscribe: Apple Podcasts | RSS