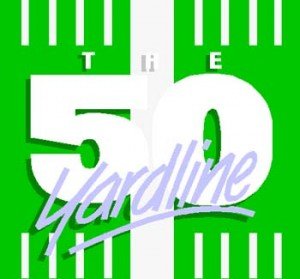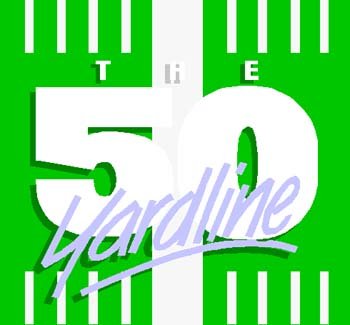 By Havenfootball.net Staff
We expected a tough game from Ridley last week and we were not disappointed.  There were several positive things that we took away however.  The first was that we were impressed that Coach Clancy continued his passing efforts in spite of a couple of early interceptions. Quarterback Atsaves nailed a 70 yard pass to Foster and while he only completed 3 of 11 it definitely gave the Green Raiders something to think about.  The fact was that our receivers were open all night is something that may prove to be a problem for Ridley later in the year.  Our guys never gave up and put together some nice running combinations and managed 132 rushing yards.  We think Haven's play bodes well for the season.
The Haverford Fords (last year's Central League Champs) are next on the list.  They come into this Friday night's game with the same record as the Panthers, 2-2. They were shocked by their loss to Chester in the first game of the season and managed to keep the game very close against Ridley but lost 7-0. They beat Penncrest last week 28-0 and Haverford's #8 Jordan Mosley was the star of the night with nine pass receptions for 213 yards and three touchdowns. Sophomore quarterback #7 Jake Ruane completed 14 for 19 for 289 yards and 2 touchdowns.  Ruane can run when he has to and ran 45 yards for a TD last week as well.
The Fords offer a potent passing offense, scrambling QB and a defense that held Ridley to 7 points.  After struggling at the beginning of this year Haverford may have found their rhythm and that could prove them to be a formidable opponent.
We think Haven needs to continue to show their passing game.  Our only suggestion is to cut down on the depth of the pass.  Last week we think we saw opportunities to complete a lot of 7-10 yard passes and we'd like to see more of them.  No doubt in our mind that the threat of the passing game freed up the running backs to see the holes and gain some yards. Haverford has had some trouble with turnovers so our defensive line should be looking for some opportunities to strip the ball.  A little more effective tackling and more completions along with our capable running game and we could be 3-2 at the end of this week.
Kick-off is at 7:00 PM at Cornog Stadium.  If you can't make the game you can always listen to our broadcast right here at havenfootball.net.  Our broadcast will begin at 6:45. The game will be available on our archives as soon as the game concludes.  You can also check in on Twitter for score updates.