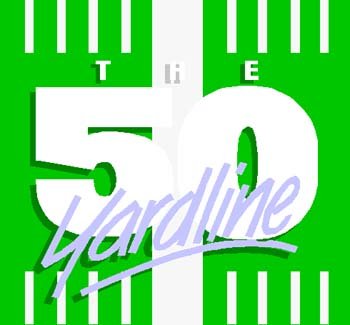 By Havenfootball.net Staff
Sometimes you run into a team that is simply on a roll that can't be stopped. Last Friday the Springfield Cougars were that team.  Coming off an overtime victory against arch-nemesis, Ridley, the Cougars just kept playing  and , as is their habit, came back in the second half  to simply dominate the game.  To be sure, the Cougars are not an offensive powerhouse but their defense is remarkable.  Time of possession was a bit in favor of Springfield in the first half but the second half the Cougars possessed the ball for three times as long (18 minutes to 6).  A sure formula for winning is to keep the other team's offense off the field and that has been a formula that Springfield has been using effectively this year.
The Panthers travel over to Glen Mills this Friday to take on the 5-2 Garnet Valley Jaguars. The Jags have lost to Ridley and Haverford (both being close games).  As is usual GV has a huge roster of 99 players and are able to have complete platoons on offense and defense keeping their players well rested. However, that hasn't allowed them the dominating season they are accustomed to.
Nick Juliano #9 is the quarterback for this squad and while he can throw (20 for 36 for 276 yards, 2 TD's and 3 INT) his real strength is his feet. He is the third best rusher for the Jags with 37 carries for 263 yards and 5 TD's. His favorite hand-off is to #3 Jacob Buttermore (54-435-6) and #7 Danny Guy (67-318-3).  However, they spread the ball around pretty effectively including #26 Matt Lassik, #45 Austin Patton, #34 Dom Bertone , #22 Andrew Maiers  and #8 Colin Robinson who collectively have scored 14 touchdowns this year.
GV will allow points to be scored but the big issue will be the Haven defense. They have been pretty solid all year in allowing yardage but forcing turnovers and stopping offenses before points are scored.  They'll need a solid effort against the Jags, particularly late in the game when the large GV roster will have had more rest.
Haven passed 12 times last week but only completed one. This Friday they're going to need a passing threat to keep the defense spread out in order for the Haven running backs to find some space to run.
Kick-off is at 7:00 PM at Morris DeFrank Field.  If you can't make the game you can always listen to our broadcast right here at havenfootball.net.  Our broadcast will begin at 6:45. The game will be available on our archives as soon as the game concludes.  You can also check in on Twitter for score updates.