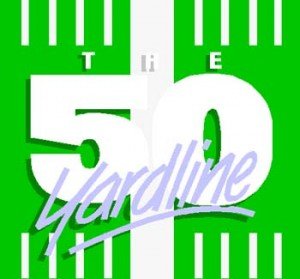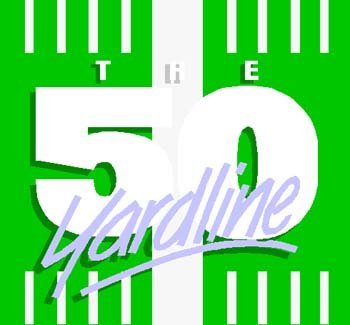 By Havenstatguys
We went into last Friday night's game wondering whether the Panthers had soundly beaten two teams and were developing into a dramatically improved team or had they just beaten two teams having a bad year.  Haven opened with two strong possessions including a 28 yard run followed by a 17 yard run and then a score.  Ridley went three and out and the Panther's came right back with two long runs and a long pass and scored again!  Then the Ridley machine came to life and had a 15 play series which culminated in a score. We had seen this too many times before as Haven would get off to a great start only to be ground down and defeated by the end of the night.  But low and behold the Panthers came roaring right back with a 58 yard run into the end zone and then intercepted a Ridley pass and ran it back 48 yards putting the ball in the end zone. They never looked back.  It was a great night for Haven football!
This week the Panthers travel up to Radnor High School to take on the 2-1 Radnor Red Raiders.  They won their first game against Chichester (0-3)  24-17 and in week two slammed Harriton (0-3) 43-0. Last week they played Springfield (1-2) in a game decided by a last minute field goal and lost 10-7.  Radnor graduated 24 seniors last year so they may be in a rebuilding mode.  Their key offensive player is their quarterback Sam Dilella #20.  He had 118 yards in the losing effort but the Red Raiders just couldn't sustain any offensive drives.  Deliella was named Main Line Boys Athlete of the Week for his efforts against Springfield. Keep in mind he got his 118 yards in miserable throwing conditions.  He was 11 for 13 and 275 yards against Harriton and threw for 200 yards in the Chichester game.  
The challenge this week for Haven is to keep up with the incredible running attack and pile on those yards. They are averaging around 350 yards per game with only 4 passes (all complete).  With five competent and fast running backs it's hard for other teams to key anywhere in the backfield. Quarterback Jack Ryder #4 has been brilliant in command of a great running game.  No reason to throw when you're having so much success on the ground. The big challenge will be pass rushing and covering receivers.  Interboro threw a lot in week one but only completed 9 of 29 attempts.  Ridley threw 11 times but only completed 5.  Radnor's Dilella is for real and Haven will have to see how well they can prevent an aerial  onslaught.
Kick-off is this Friday at 7:00 PM.  If you can't make the game you can always listen to our broadcast right here at Havenfootball.net.  Our broadcast will begin at 6:45. The game will be available on our archives within a few hours after the game concludes.  You can also check in on Twitter for score updates.