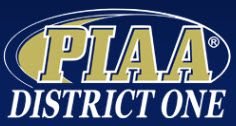 By Matt Smith
The District 1 football brackets were announced Sunday. It would be easier to list the Delaware County teams that failed to qualify for the playoffs, so here goes: Chester, Ridley and Upper Darby. That's it. The rest of the county's District 1 programs — seven Central League, five Del Val League, one Ches-Mont League and one Bicentennial — unofficially qualified for the postseason. According to the District 1 website (piaad1.org), the tournament brackets will not be finalized until noon Monday.
Let's begin in Class 6A, where most of the point-tabulating drama unfolded over the weekend.
Garnet Valley (9-1) earned the No. 3 seed and hosts Central Bucks West (6-4) Friday. The Jags were the top seed for weeks, but ultimately lost out on tiebreakers to Neshaminy (9-1). Haverford is seeded 11th and travels to 2016 District 1 champion, No. 6 North Penn (8-2). GV and Haverford placed second and third, respectively, in the Central League.
Newly-minted Del Val League champion Penn Wood goes in as the 15th seed. The Patriots, who've won eight in a row, will attempt to upset second-seeded Perkiomen Valley (82).
By late Friday night, it had appeared Ridley was penciled into the 16th slot. The Green Raiders had won their fifth straight decision to end the regular season with a 6-4 record.
Due to tiebreakers and results from Saturday's action, Ridley was bumped from the 6A playoffs by Spring-Ford (6-4). Also hurting Ridley's playoff eligibility was Father Judge, which lost to Roman Catholic Saturday. Ridley defeated Father Judge in Week 1 and could have benefitted from another Judge win.
Upper Darby (6-4) was doomed after Friday night's loss to Ridley. The Royals entered the weekend as the No. 16 seed.
In Class 5A, nine of the 16 teams in the bracket are from Delaware County. Springfield (10-0) locked down the No. 1 seed for the second year in a row. Coincidentally, for the second straight season, the Cougars open the tournament with Central League rival and 16th-seeded Penncrest (3-7).
Springfield is the heavy favorite to win a district championship for the first time in program history.
"We're not going to have any letdowns. We're going to play our game," said Springfield senior Justin Shields, an All-Delco defensive lineman. The Cougars defeated Penncrest, 48-7, Sept. 22. "They're a very good team. You know, it's playoff football and anything can happen. Seedings don't matter, it's a whole new season."
Academy Park (6-3), the fourth seed, hosts No. 13 Chichester (4-5) in an allDel Val first-round matchup. No. 12 Radnor (5-5) has a date with fifth-seeded Upper Dublin (6-3), No. 15 Sun Valley (5-5) treks out to No. 2 Upper Moreland (9-0), and seventh-seeded Marple Newtown (6-4) welcomes 10thseeded Oxford (6-4). Eleventh-seeded Strath Haven (5-5) tackles No. 6 Bishop Shanahan (7-3).
Glen Mills went from the outside looking in at the start of last Friday to the 14th seed in the tournament. The Battlin' Bulls (3-6), who clinched a playoff berth with a double-overtime win over Chichester, hit the road to play third-seeded Unionville (91), which captured the ChesMont League title.
Six playoff qualifiers in Class 5A have an overall record of 5-5 or worse. All games are tentatively scheduled for Friday night.
The four-team Class 4A bracket includes Interboro (5-5), which earned the final seed. The Bucs meet topseeded Pottsgrove (10-0) in a rematch of last season's district title game.
Delco Christian (5-5) plays Bicentennial League rival Jenkintown (5-4) for the District 1 Class A championship at a neutral site Friday or Saturday. In September, the Knights downed the Drakes, 29-20. The winner moves on to play for a regional crown against District 2's Old Forge or Lackawanna. American Division.