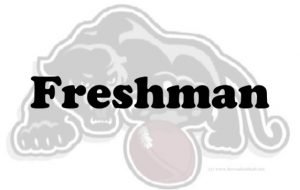 By Coach Dan Mulhern
Today the Haven freshman beat a tough Conestoga team 20-0.
Great defensive game from Nathan Lin, who had two interceptions. Vincent Hales, Jahi Curtis and Shane Green also had stellar performances on defense.
James Fisher had two great runs for touchdowns and Shane Green scored his first touchdown of the season,  along with the two point conversion. The freshman team is now 3-2 on the season.
Our next game is at home against Penncrest on October 20th at 3:45.