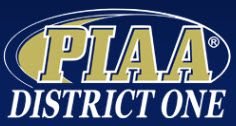 By  Neil Geoghegan
It took a couple overtimes to extend it, but Marple Newtown's historic football season continues, and now it's on to the District 1 5A semifinals.
Cameron Mathes grabbed a double overtime touchdown pass, and teammate Reilly Fillman booted the extra point to give the Tigers a dramatic come-from-behind, 38-37, double-overtime triumph over visiting West Chester East in a quarterfinal clash on Friday at Crozier-Keystone Stadium.
"I don't even know where to start, but what a game," said Marple Newtown head coach Chris Gicking. "We were very fortunate to come out one point ahead. At this point it is survive and advance."
For the first time in program history, the Tigers have won 11 games in a single season, including a pair in the postseason. Third-seeded Marple Newtown (11-1 overall) advances to the semifinals next Friday to play No. 2 Academy Park, a 26-13 winner over Bishop Shanahan.
"This is the first time this program's ever had 11 wins," said Mathes, who hauled in six catches for 151 yards. "It's amazing playing for this team, and every week we go in knowing we have to do whatever we can to make it last another week."
It was a gutsy performance, but, ultimately, a disappointing end to the season for the 11th-seeded Vikings (5-7 overall). A week earlier, West Chester East notched its first playoff victory in a decade.