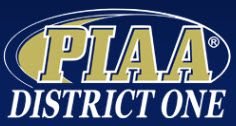 By Matthew DeGeorge
One by one, members of the Springfield football team queued up near the Great Valley bench Friday night.
They'd finished their handshakes following a 24-10 win over the Patriots in the District 1 Class 5A quarterfinals. But to a man, the fearsome defenders who'd spent the previous 48 minutes chasing quarterback Rob Geiss went the extra 20 steps to personally shake the hand of the forlorn signal-caller about to be wheeled off the field, jacket on, icepack affixed to his back.
Such was the respect between two of the district's most daunting units: Great Valley's clinical possession passing offense and Springfield's indefatigable defense. And by night's end, the latter prevailed decisively, booking the Cougars (11-1) a spot in the District 1 semifinals against West Chester Henderson next week.