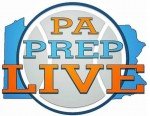 By Matt Smith
John Prochniak knew he would get the ball more often this year, but he wasn't expecting to make it look so easy.
Through two games, the Strath Haven senior fullback/linebacker has six touchdown runs, including three in Thursday night's 56-0 thumping of Penncrest at George L. King Field.
"It's all because of the offensive line," Prochniak said. "The blocking was great and I just did the rest. They set me up great and I was able to run free and get those touchdowns."
All three of Prochniak's carries resulted in scores for the Panthers, who are 2-0 for the first time since 2011. Haven has defeated Interboro and Penncrest by a combined score of 98-14.
Not bad for a senior-laden team that appears to have all the tools to make a run in the Central League and District 1 Class 5A tournament.
"We're just playing with a lot of confidence," Prochniak said, "and everyone is really trusting each other."