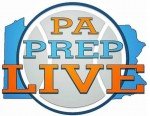 By Matt Smith
Friday night was all about revenge for Nate Perlman and the Strath Haven football team.
Sweet revenge.
"They beat us last year and we were down after our loss to them," said Perlman, the Panthers' outstanding defensive end/linebacker. "We wanted to prevent that this year."
Perlman was referring to Strath Haven's defeat at Marple Newtown last October. It was the second game of a six-week season, but the setback proved costly in the long run for the Panthers, who coughed up a 10-point third-quarter lead en route to a three-point loss.
The Panthers claimed third place in the Central League and finished 5-1 overall. Meanwhile, Marple Newtown won five straight to start the year and earned a spot in the Central League championship game against Garnet Valley.
It was a spot the Panthers thought should have belonged to them.
(click on this link for the full story)
Webmaster's note – If you missed the game or simply want to relive all the exciting moments you can listen to our archived broadcast by clicking on the player below!
Podcast: Play in new window | Download
Subscribe: Apple Podcasts | RSS