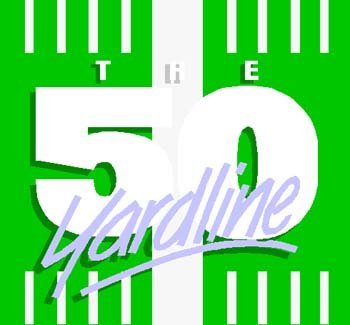 Last week's Radnor win was easily the most exciting game of the season as both teams had chances to win the game. While the game wasn't really as close as the 21-14 score would indicate it certainly was a contest with the Red Raiders pulling within seven points with just seven minutes left in the game. The most impressive (and least talked about) aspect of the game was Haven's final seven minute drive which accounted for 16 plays, 83 yards (all on the ground), and four first downs to seal the win. We have been concerned about Haven finishing close games and in their first opportunity they slammed the door quite effectively.
For the second game in a row the Panthers will face an opponent with their identical record, 5-4. The Tigers have lost to the teams you would expect to beat them, i.e. Springfield, Garnet Valley and Haverford and they won a squeaker against Ridley, 14-12. The other close game was Garnet Valley, 34-31. However the strengths of these two teams couldn't be more different.
Marple Newtown loves to pass and they have the player to do it. They've passed for 1880 yards and rushed for only 877 yards. They have actual run 288 passing plays as opposed to 227 rushing plays. That's very unusual for a high school team. #3 Anthony Paoletti is a passing machine. His favorite targets are #12 Dash Dulgerian, #12 Alden Mathis and #5 Marlon Weathers but they also have five more players they are happy to find and toss the ball to. Paoletti is also their second highest rusher but Weathers is their "go-to" guy on the ground with 800 yards and 12 touchdowns. As a matter of fact the Tigers have 32 touchdowns and Paoletti has scored half of them with his arm and three of them with his feet. Weathers has 12 rushing TD's.