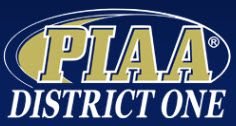 By Matt Smith
A familiar face with a smartphone walked on the field Friday night at Knight Park filming players, cheerleaders and fans.
They all stood, frozen.Academy Park was celebrating its 26-13 District 1 5A quarterfinal round victory over No. 7 Bishop Shanahan by doing the mannequin challenge, and 2016 graduate and All-Delco lineman Nykeal Jalloh was busy recording it all.
"Yo, bring that camera over here 'Keal,'" said Teddy Wright, an All-Delco defensive back/linebacker, who was busy doing a post-game interview.
Too late.
"Ran out of storage," senior running back Dazhon Miller quipped.
The visiting Eagles ran out of gas against the second-seeded Knights, who advance to the semifinal round to play No. 3 Marple Newtown, which claimed a thrilling two-overtime win over West Chester East.
AP (11-1) earned itself a little play time following a decisive victory, its 21st straight at home. The Knights are two wins away from what would be their district championship since 2013.
Bishop Shanahan was a worthy opponent. Senior quarterback Nick Skulski had the Knights running in circles by continuously eluding pressure in the pocket.
"He was really good," Wright said. "He's my man. I know Nick, I play 7-on-7 with him on Delco Elite (football training program). He's a great player."
While Skulski made some dazzling plays with his arm and feet, the Knights were able to intercept him twice and contain the Eagles' high-octane passing attack. Skulski finished 18 of 34 for 184 yards and a touchdown.