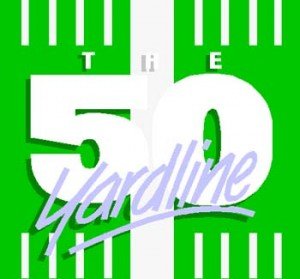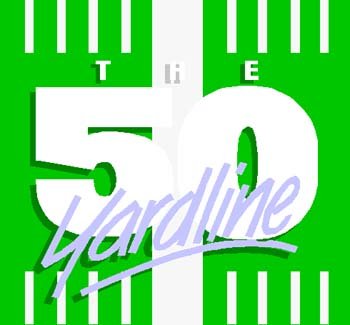 By Mike Mayer, Webmaster, Havenfootball.net
Strath Haven racked up an impressive first-game win over the Interboro Bucs this past Friday night.
Not only did they dominate on the scoreboard (49-7) but in all the stat areas as well. The Panthers rushed for 463 yards and averaged over 10-yards per carry.  They captured three turnovers (two inceptions and one fumble) and defense had one sack and one tackle for a loss while holding the Bucs to 132 total yards (90 of which was on a brilliant kick-off return by #2 Zakee Brooks). Matt Shuler (#23) had 185 yards (90 yards on his longest run of the night) and Chase Barlow (#24) ran for 115 and Anthony Crawford (#32) for 111.  The Panthers only attempted two passes, both of which fell incomplete, but when you're gaining big chunks of yardage on the ground there is little reason to go to the air.
This week the Panthers (1-0) face off against the Marple Newtown Tigers (1-0).  The Tigers beat the New Jersey Collingwood Panthers in a close back-and-forth game last week. As happens in high school football the Tigers were decimated by graduation last year.  The front offensive line is almost all new starters and it can take a few weeks before lines start to learn to work together.  The fact that MN was able to win their first game is a good sign. Charlie Box #2 is a three year returning starter who burned Haven last year with 178 rushing yards and three touchdowns as the Tigers beat Haven 33-27.  The Tigers may be rebuilding but when all is said and done Head Coach Gicking is a 7 year veteran with a 51-27 record.  He knows how to win and the Tigers always bring their best game when playing Strath Haven.  
The Panthers this week need to serve up more of what they served last week.  Aggressive running, great blocking and throw in a few more passes for effect.  Last year they simply couldn't stay the running tide of Box. Box will gain yards this Friday but the Panther 'D' needs to find a way to keep his total rushes under 100 yards.  The Panther's corners and safeties looked good last week and shut down any serious passing.  Haven has the advantage with three strong running backs and a large, experienced line on both sides of the ball.
Kick-off is this Friday at 7:30 PM at George L. King Field.  If you can't make the game you can always listen to our broadcast right here at Havenfootball.net.  Our broadcast will begin at 7:15. The game will be available on our archives within a few hours after the game concludes.  MN Tiger Radio will also be video broadcasting the game at Tiger Radio Portal. You can also check in on Twitter for scores and video updates.