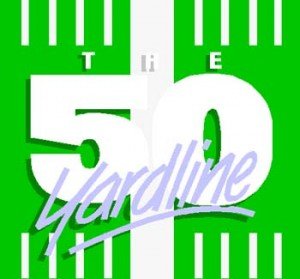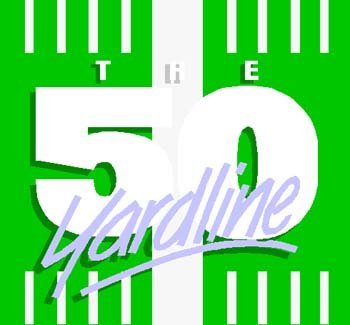 By Havenstatguys
No doubt that the Harriton Rams are struggling this year but good teams go out and play well regardless of their opponent and they take each opponent seriously.  The Panthers did just that last week when they dominated the Rams winning 49-0.  It was the third shut-out in a row for Haven.  They gained just under 500 yards and had an incredible average gain of 9.2 yards per carry.  Maybe more importantly they held the Rams to 40 total yards on offense and had 8 tackles for a loss and two sacks.  The second string played almost all of the second half and managed their own scoring drives and strong defense.
Now comes the Garnet Valley Jaguars.  Undefeated in league play and standing at a record of 7-1.  They played Haverford early this year and squeezed out a 35-28 victory in the final minutes of that game.  They easily defeated Lower Merion, Springfield, Radnor, Conestoga and Penncrest.  They found themselves in the fight of their lives against a 3-4 Upper Darby squad who actually had them beat in an overtime 2 point conversion until a flag was thrown nullifying the play and the Royals failed on their second attempt at the conversion giving the Jags a one point victory, 42-41. 
They are led by #14 Ryan Gallagher who is the Jags leading rusher as well as quarterback with six touchdowns and averages over 9 yards per carry.  Like the Panthers they don't throw that often but Gallagher has thrown for 7 touchdowns and completes about half his passes.  He does spread the ball around when he throws favoring four different receivers.
The Jags running plays, similar to Haven, includes five running backs but their three main leaders are #17 Sam Morin, #21 Greg Reynolds and #32 Jake Morin.  Of the 40 rushing touchdowns Garnet Valley has had this season these three backs and Gallagher are responsible for 28 of them.  
This game could be a classic shoot-out.  When playing better teams the Jags defense gives up points.  They gave up 69 points in their two close wins.  Haven's offense should be able to move the ball.  The Jag defense is vulnerable against the run and will give up yards.  Haven's offense has to hang onto the ball, eat up clock and score.  The addition of a screen play and some short passes would prevent the Jags from just playing the box to stop the Panther run game but Coach Clancy has shown a penchant to keep poking the belly of the beast to soften it up for the kill.  It didn't work on Haverford's strong defensive team but it has worked on everyone else.
The key this week may well be the defense.  Even in the loss against Haverford the Panther 'D' did a pretty good job. Yes, there were two breakout plays but overall the defense did a good job containing the Haverford offense.  It could have been a much closer game if the Panther offense had found any success against, what has proved to be, a very potent Haverford defense. 
This game could well be for a piece of the Central League Championship and certainly a win would almost certainly assure the Panthers no less than a #2 seed in the PIAA playoffs and possbily a #1 seed.  We think the Panther 'D' holds the key.  Tenacious, aggressive defensive play may well keep the Jags in check while an effective offense will score enough points for the win.  Mistakes will have to be minimized on both sides of the ball.  Turnovers can be a killer and giving the ball back to a team as good as Garnet Valley had could be the difference of success or failure.
Kick-off is this Friday at 7:00 PM.  If you can't make the game you can always listen to our broadcast right here at Havenfootball.net.  Our broadcast will begin at 6:45. The game will be available on our archives within a few hours after the game concludes.  You can also check in on Twitter for score updates.