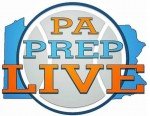 By Christopher A. Vito
Delaware County Christian School has cancelled its varsity football season due to a lack of participation, according to the program's first-year coach.
Lloyd Hill informed his players of the school's decision during a meeting last Friday evening in the team's locker room.
Hill said the school's athletics director, Reggie Parks, has notified officials at each of the schools slated to play Delco Christian this season, as well as representatives of the Bicentennial Athletic League, of which the Knights are members. The athletics page on the school's website reflects that all of Delco Christian's football games have been cancelled.
Additionally, the program will not field junior varsity or freshman teams in 2018, Hill said.
"It's one of those things where you almost can't believe it's happening," said Hill.